Chinese Valentine's Day of Guangzhou Icesource
Chinese Valentine's Day of Guangzhou Icesource|Caeved out of the ice are the shape of love you
Q:Can square-shaped ice blocks only be used for cooling?
A:Of course not!
It can also be used as a confess Chinese Valentine's Day.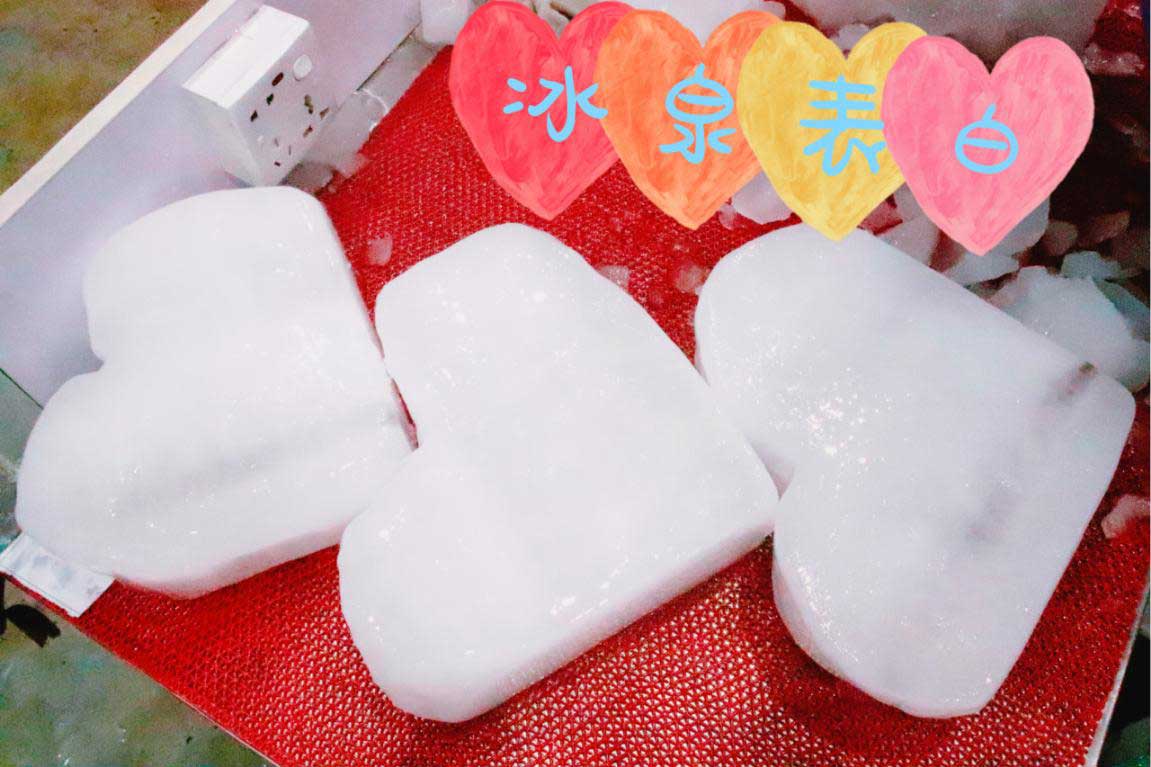 On the eve of the Chinese Valentine's Day, everyone is eager to fight for the first prize of 99 roses!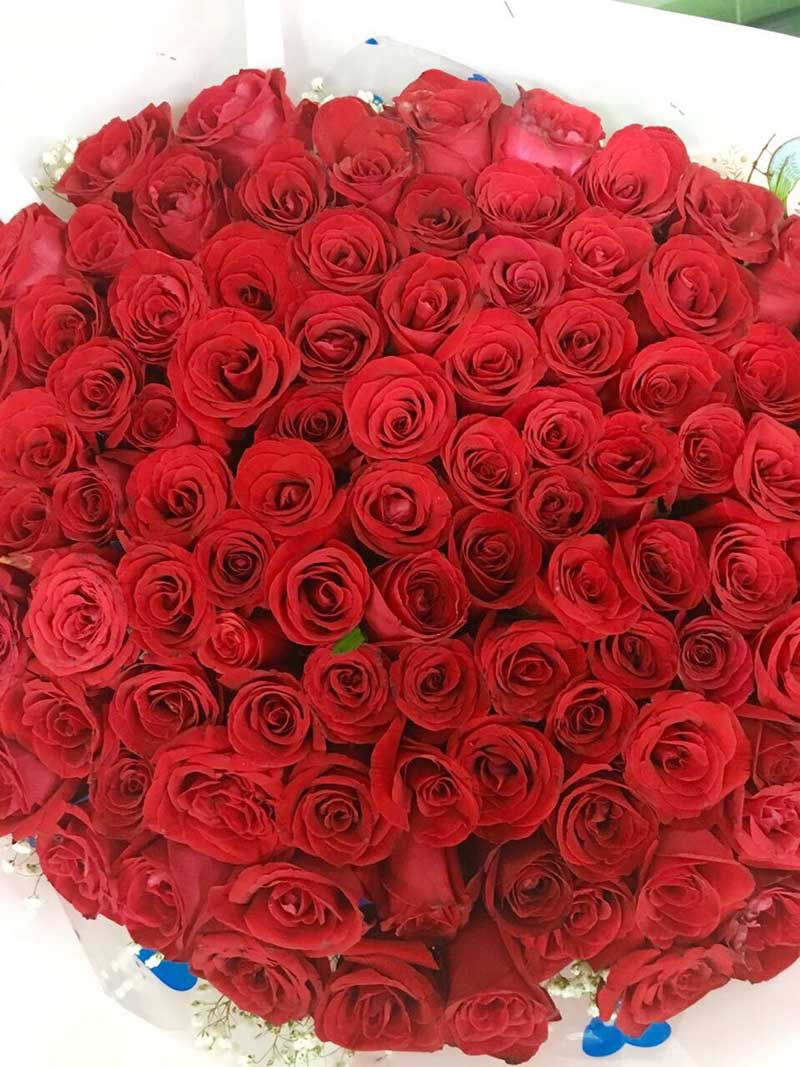 The block ice machine provides ice blocks for the competition. It takes 4 hours to make ice. It comes out 15 minutes before the start of the race, and it comes out very quickly.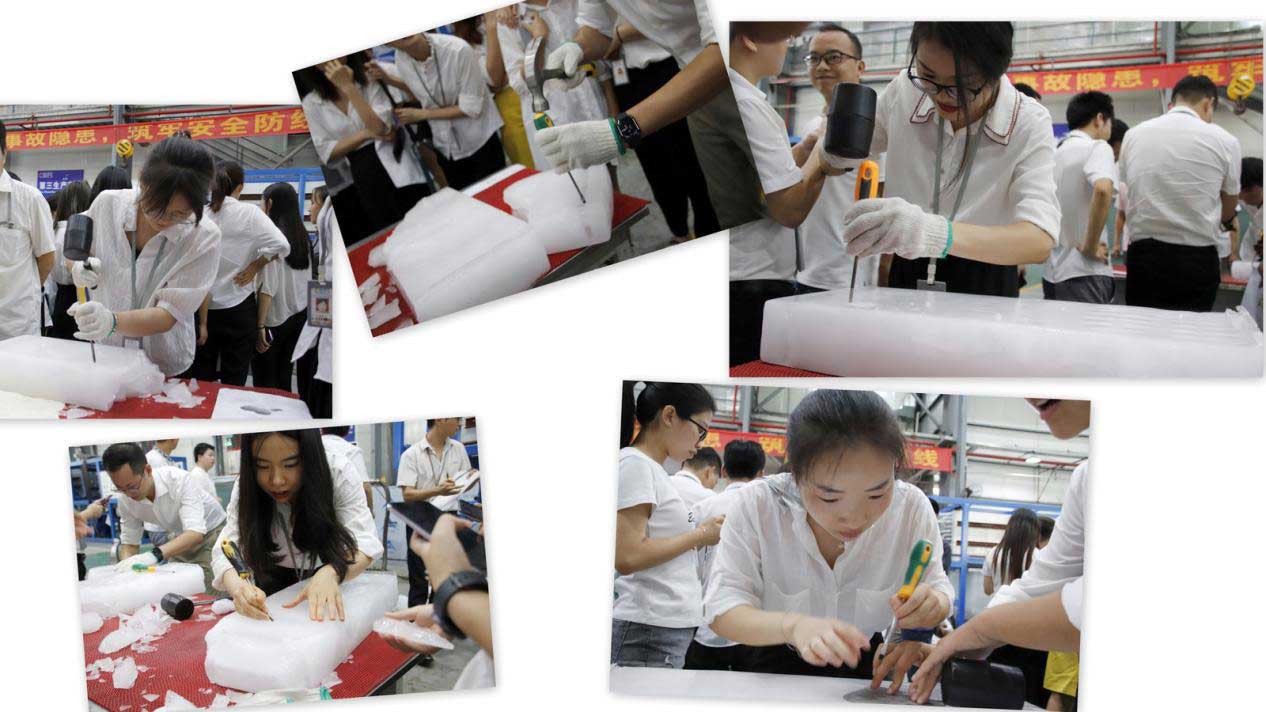 After the announcement of the competitions rules and awards, everyone came to the operating table, ice fountain people have become ice sculpture masters. With only a hammer, a shovel, a block of ice, through chiseling, grinding, carving and other skills will be made into a crystal clear love. However, the hardness of the ice brick is too good, for everyone to bring a lot of difficulty.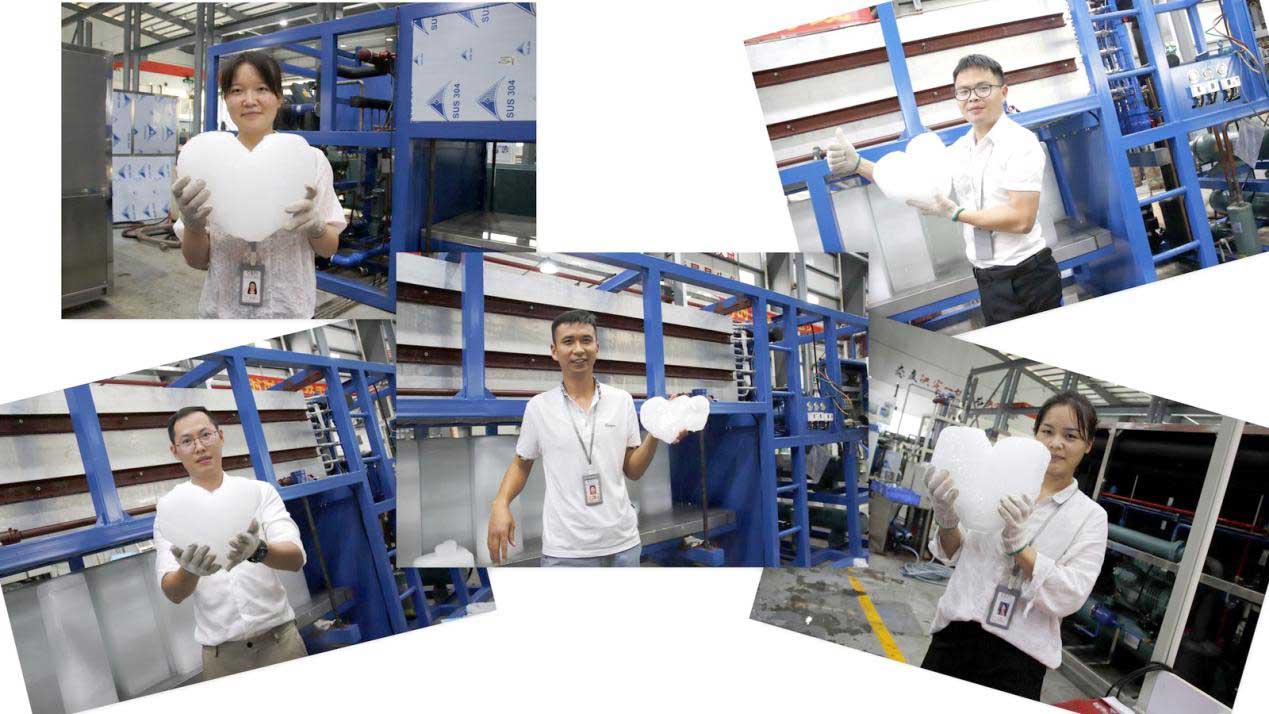 After an hour's competition, the best heart-shaped first, second and third prizes and confess Icesource awards were born! All contestants in the competition also receive a rose.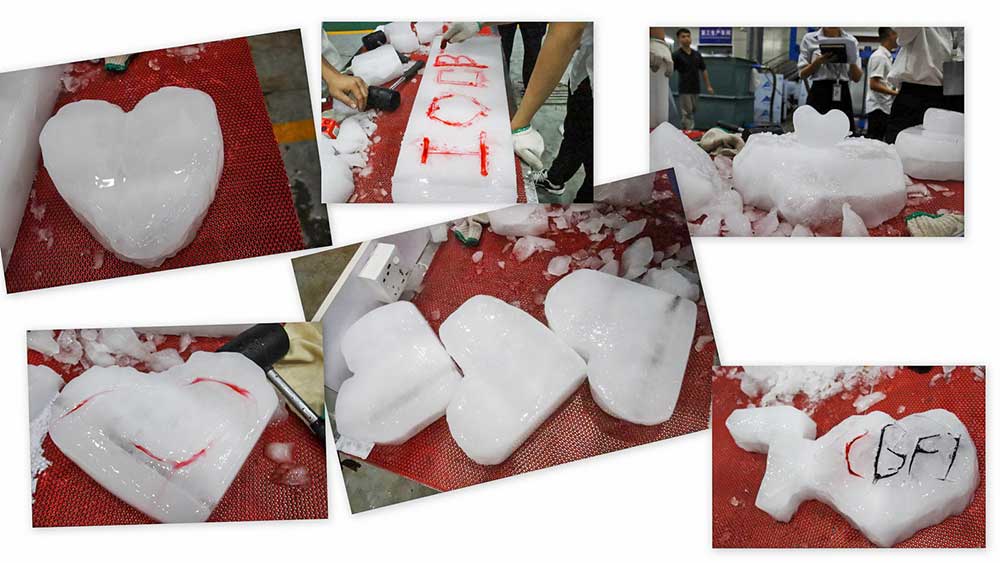 There is also a wall next to the competition venue. People from Icesource also post their wishes on the wall and take a group photo.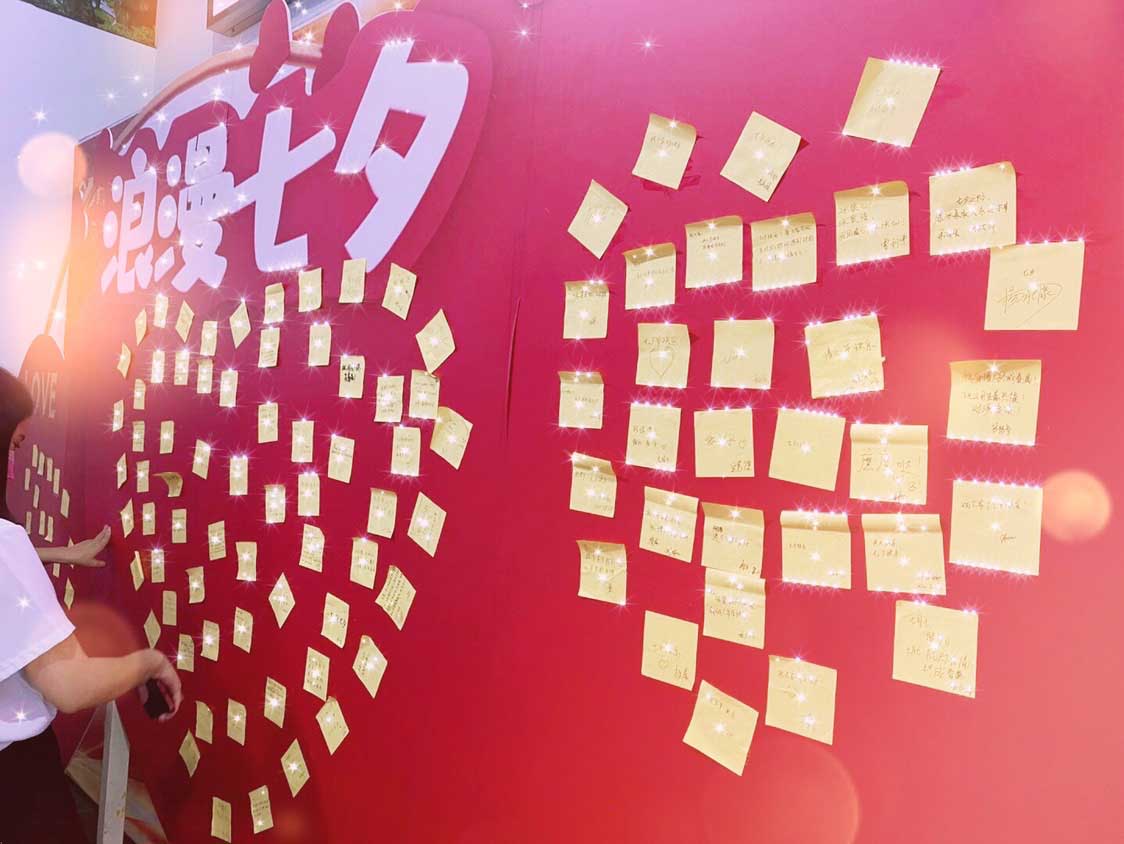 What way do you express your love?